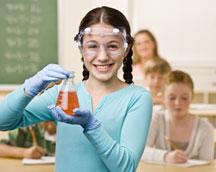 Coronavirus Update:
Due to the ongoing public health crisis surrounding coronavirus (COVID-19), Coriell's 39th Annual Science Fair scheduled for Saturday, March 21, at Camden County College's Blackwood campus will no longer be held in person.
Instead, the fair is scheduled to be held virtually on April 4 using a software which allows for video conferencing or telephone calls. Details will be distributed shortly via email.
Each participant will have an assigned time slot on Saturday to present their projects with judges. It is imperative that students do NOT call in early, as there will be other interviews being held with the same call in details. Please be mindful of everyone's time; judges may ask students to leave the conversation if they run over their allotted time. 
We will continue providing updates as we work out more details. Please continue to monitor your email for any updates from the Coriell Science Fair over the next few days. 
And as a reminder, abstracts are due Wednesday, March 18. We cannot accept late submissions. 
---
For nearly 40 years, Coriell Institute for Medical Research has hosted its annual Science Fair, showcasing the very best of South Jersey's science programs. Bright young students from Burlington, Camden, and Gloucester counties in grades 6 through 12 demonstrate their passion for science in exceptional projects that span the sciences, including biochemistry, botany, computer science, mathematics, medicine and health, physics, and zoology.
Awards include the Lewis L. Coriell Best of Fair Award for outstanding perseverance and cleverness, several community college scholarships, and more. Coriell Science Fair winners advance to the Delaware Valley Regional Science Fair (DVSF). DVSF winners can advance to the highly-acclaimed Intel International Science and Engineering Fair.
We are pleased to announce the return of the 39th Annual Coriell Institute Science Fair on Saturday, March 21, 2020! It will be held at the Camden County College, Blackwood Campus, NJ (click here for directions). We are looking forward to welcoming new and returning students alike, and can't wait to see all of the exciting and creative projects!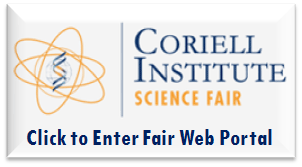 ---
Sponsors
The Coriell Institute is grateful for the following sponsors who make the Science Fair possible.

Gold Sponsor
---
Silver Sponsors
Rowan University/Rutgers–Camden Board of Governors
---
Bronze Sponsor
---
Contributors
American Chemical Society - South Jersey Section
Delaware Valley Science Festival
RNR Foundation