2018: DNA Origami
The Coriell staff supported and participated in National DNA Day 2018  by teaching students about base pairing and the spiraling structure of DNA, which was demonstrated through DNA Origami.  Congressman Donald Norcross made a special appearance and observed the fun filled activities.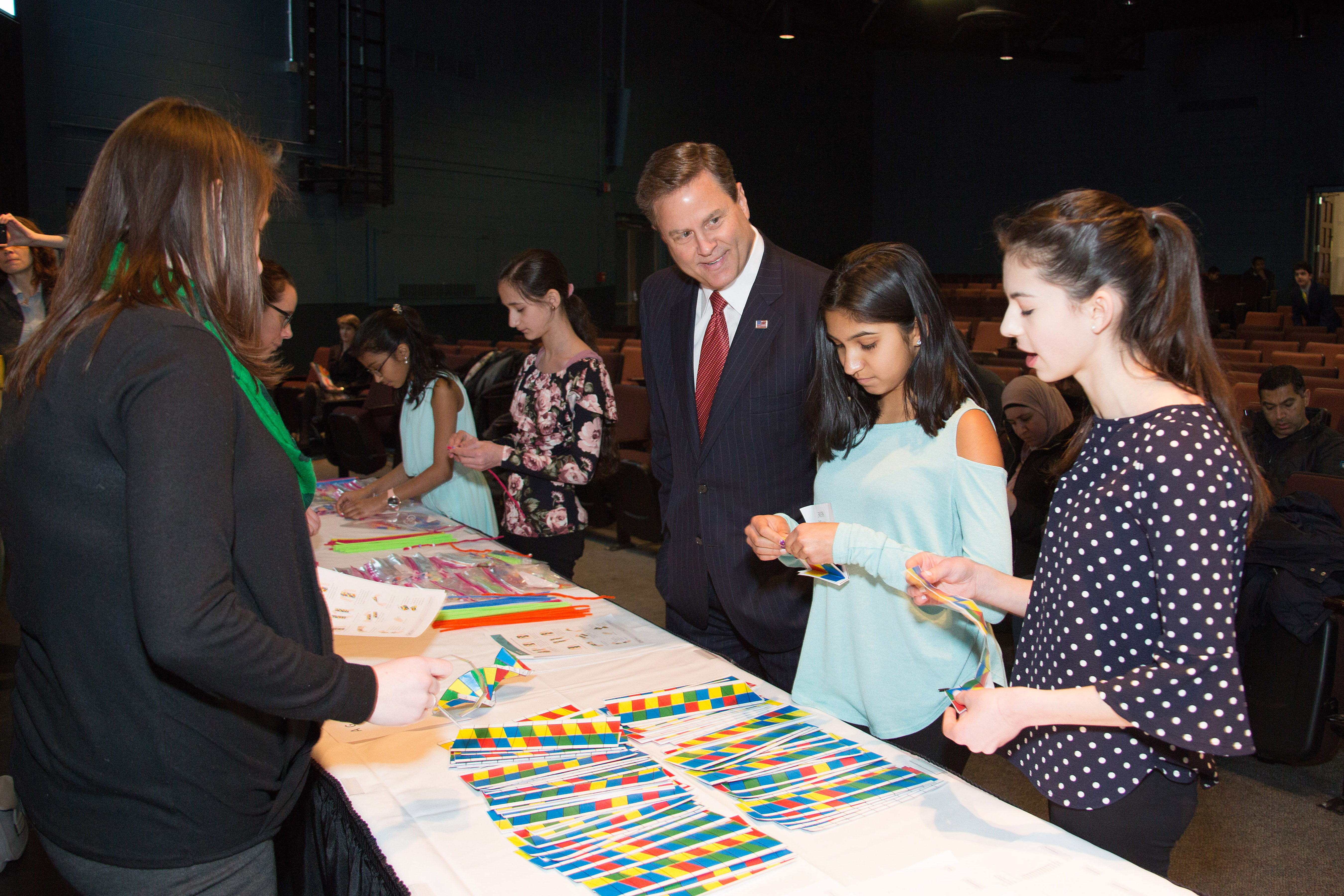 Pipe Cleaner Double Helix
The Pipe Cleaner Double Helix model activity utilized pipe cleaners, straws, and beads to represent the different structures and base pairs that make up DNA.  This activity helped students gain an understanding of double stranded DNA.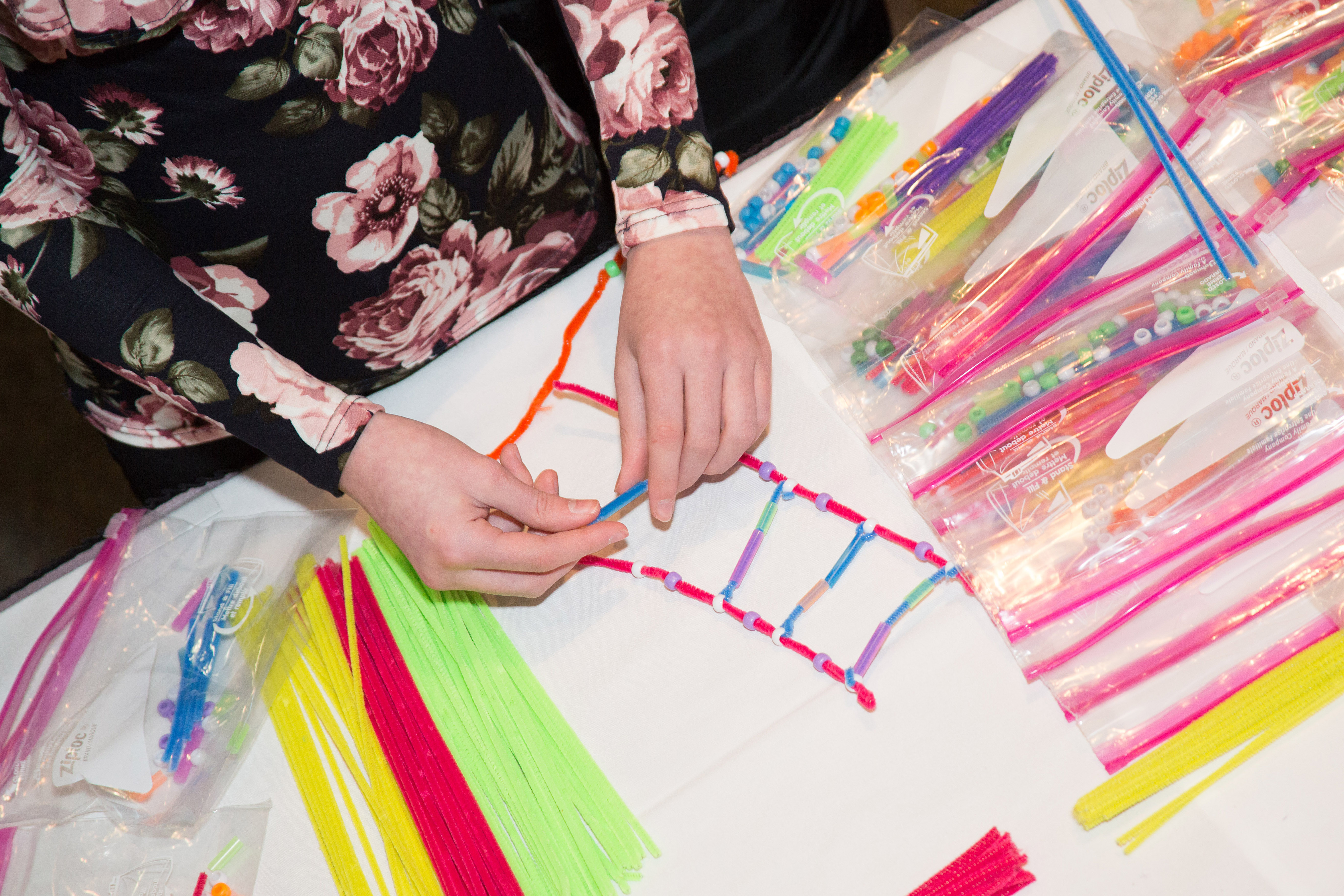 2017: The Chromatin Challenge
NHGRI Repository Staff supported and participated in National DNA Day 2017 by hosting a "Chromatin Challenge" event at Coriell's Annual Science Fair to educate students about the organization and structure of DNA.

2016: Strawberry DNA Extraction
Students at the Coriell Science Fair extracted DNA from strawberries using common household ingredients.